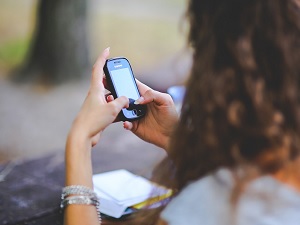 Recently the US branch of the global telecom company T-Mobile disclosed a security breach that impacted a small percentage of its customer base.
Specifically, the breach revealed certain information belonging to a small number of the company's prepaid cellphone users.
The exposed data included customer names, billing addresses, account numbers, rate plans, plan features and user phone numbers. The company stressed that no payment card information or passwords were compromised.
T-Mobile has contacted and has begun working with law enforcement agencies to further investigate the matter. If you were among the impacted users, you should have already received an SMS today from the company.  If you haven't received a notification and you're concerned that you may have been impacted, you can get a definitive answer from T-Mobile by contacting them at privacy@t-mobile.com.
This has been a fairly good year for Telecoms in general.  Other than Sprint's data breach earlier in the year, this is only the second data breach in 2019 involving a major Telecom company.
As breaches go, this one is quite minor, and odds are quite small that you have been impacted by it.  Again though, if it's something you're worried about, the company has made it easy to get peace of mind.  Overall, T-Mobile's handling of the incident has been better than average. In the weeks ahead as the investigation draws to a close, if there are new details to be learned, the company will no doubt disclose them when and as they are able.
With 2019 rapidly drawing to a close, it seems unlikely that we'll see a spate of Telecomm data breaches. 2019 is likely to be remembered as a year where the Telecomm companies dodged a bullet. Overall, the total number of data breaches continues to surge higher, a trend which is likely to continue for the foreseeable future.