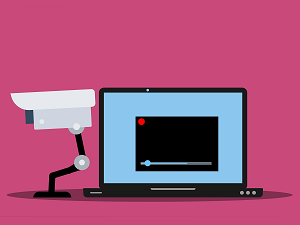 It's not often that people actually look forward to a Windows 10 update, but the upcoming 21H2 "Sun Valley" update may be the exception that proves the rule.
With legions of people still working from home courtesy of the ongoing pandemic, this update promises to make both your camera and your monitor work better, in addition to offering a number of other tweaks.
Once the new build is released, you'll be able to navigate to Settings, Devices and Camera to take advantage of the new webcam configuration options available, which include the ability to adjust the camera's contrast and/or brightness. Additionally, a future planned update will alert you any time a third-party app begins using your camera, making its operation more secure.
On the desktop side of things, the same update will feature display settings improvements, including the ability to turn off the "content-adaptive brightness control" which is a great idea, but can sometimes get in its own way.
If you're interested in getting a sneak peek at everything else the upcoming Windows 10 update has to offer, consider joining the Windows Insiders program so you can get in on the fun now. If you don't, you may have to wait until this fall to see the new features in action.
These are good features and it seems clear that Microsoft's main goal with this update is to give users more personalization options and control, which is always fantastic as it invariably enhances the overall user experience. While it's true that none of the newly planned features are paradigm shifting, taken together, they offer a nice enhancement that a large percentage of Windows 10 users will enjoy and easily be able to take advantage of. Kudos to Microsoft for seeming to take a page from Apple's playbook and really zero in on user experience.