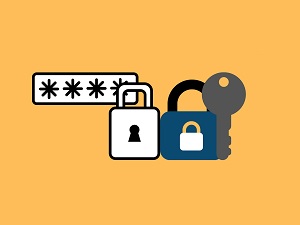 Several months back, Google introduced a new feature to its Chrome browser that searched a user's stored passwords, comparing them against a list of known compromised passwords.
The best part is they are alerting the user if any of the passwords they have saved have been compromised. It's an excellent feature and definitely helps to make users safer.
Unfortunately, too many users were simply ignoring the warnings because the process of changing those passwords was a bit cumbersome.
Undeterred, Google tried again, and has recently added a new feature for Chrome on Android that helps users change compromised passwords, reducing the process to a single tap.
If you're using the latest version of Chrome on Android, there has been an update. Now, when the browser checks for stolen passwords, your Google Assistant will display a "Change Password" button that will instruct the browser to navigate to the website associated with the compromised password and take care of changing it all by itself. Naturally, if you wish, you can step through the process manually, but in practice, not many people care to do that. Now, you don't have to.
Patrick Nepper, Chrome's Senior Product Manager says the new Chrome automates the tedious portions of a user's web browsing experience, and automatically creates strong, robust passwords to replace any compromised passwords that are found.
The new feature is already rolling out in the US, with the rest of the world to follow in the weeks ahead, so if you're a US-based user, you may be able to take advantage of the new capabilities right now. If not, you won't have to wait long.
Kudos to Google for putting user safety and security at the forefront of much of what they do. While some of the changes the company has made have been less than popular, this one should be a rousing success and well received by just about everyone.