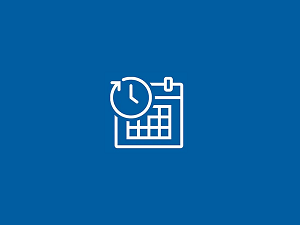 The pandemic is slowly fading from the headlines and releasing its grip on the world as the dominant factor in daily life. Now, businesses of all shapes and sizes are beginning to transition away from the pure "work from home" models that most have been employing over the past year.
Based on the early, emerging trends, it doesn't seem like work life will go back to the way it was before.
Most companies seem to be gravitating toward a hybrid model, where significant percentages of their workforce will work both from home, and from their home offices, dividing their time between the two.
Google certainly seems to think this is the shape of things to come, which is why they've recently announced some small but important changes to the RSVP options in Calendar that will be rolling out in the weeks to come. Using these new options, users will be able to accept meeting invitations and indicate whether they'll be attending in person, or virtually.
Here's how it will work:
If you plan to attend a meeting virtually, you'll be able to specify that via a new addition to the drop down menu that's viewable by the host and other invited guests. It's not only convenient for invitees, but it's also a handy bit of information for meeting and event organizers, giving them a better idea of what they can expect from the meeting and allowing them to plan accordingly.
Google's short-term plans involve making this functionality available in Google Calendar only, but longer term, it will be added to Gmail as well.
The roll out of the new feature has already begun, and by the time you read these words, it may already be available to you. If it isn't, you won't have to wait long, because the roll out should be completed over the next couple of weeks.