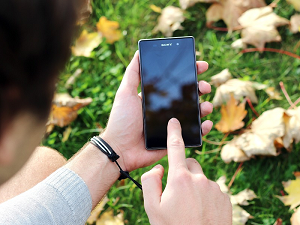 Google's Android app is the most installed app of all time with more than 5 billion installations. That matters because recently the company reported the existence of a serious bug in the app's latest update.
The company had this to say about the issue:
"After the latest update to the Google Search App on Android, the users of certain mobile phones are experiencing difficulty in receiving and making calls. We are currently looking into the matter and have released a new version of the app which should address the issue."
Fortunately the issue only affects a relatively small percentage of Android phones. The bad news is that given the sheer number of Android devices there are on the market today, even a tiny slice amounts to a lot of impacted users.
If you're currently using an Android device and recently you've discovered that you can't make or answer calls this may well be the reason why.
If you're like most users you probably have automatic updates turned on. Assuming that you do have them turned on you won't have to do anything when the new version becomes available. You'll simply wake up one morning in the near future to find it installed and your call functionality restored.
If you do not have automatic updates turned on you will definitely want to watch Google's blog and keep an ear to the ground so you know when the new update is available.
Needless to say this has caused quite an uproar in the Android ecosystem. Users have been taking to a variety of social media platforms to express their displeasure and to demand that Google do better.
The company is by no means perfect but they have a solid reputation when it comes to improving user experience. We can expect that this issue will be resolved soon if there isn't already a fix available by the time you read these words.