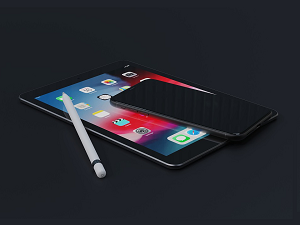 Apple released a very important security update today. The update fixes a pair of zero-day vulnerabilities that have been spotted in use in the wild to attack both Macs and iPhones. One of the two has been used to install the Pegasus spyware onto iPhones.
These two vulnerabilities are being tracked as CVE-2021-30860 and CVE-2021-30858 respectively. Both vulnerabilities allow attackers to create malicious documents which can be used to execute commands when opened on vulnerable devices.
CVE-2021-30860 is an integer overflow bug in CoreGrapics. It was discovered by CitizenLabs and it allows attackers to craft poisoned PDF documents that execute commands when opened on devices running either iOS or macOS.
CVE-2021-30858 is a WebKit vulnerability that allows attackers to create a malicious web page that executes commands on vulnerable devices running either iOS or macOS. That is any time vulnerable devices visit the poisoned page.
Apple stresses that both of these have been seen in use in the wilds which makes the application of Apple's latest security patch a high priority.
Apple has struggled against zero-day vulnerabilities in 2021. So far the company has scrambled to address more than a dozen such vulnerabilities on macOS and iOS. That is compared to eleven found that targeted Windows and Android devices.
Consider the nature of these security flaws and the fact that they're currently being exploited by hackers around the world. So downloading and applying this security patch is something that should be given top priority by anyone with Apple devices connected to your corporate network.
Kudos to the company for their rapid response. We hope however that the volume of zero-day exploits will begin to taper off in the near future. At this point it is unclear whether this is a sign of things to come and something that represents a larger and more disturbing trend or if it's just a run of bad luck for the tech giant.