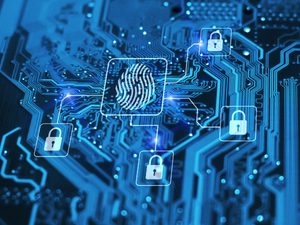 Fortinet addressed a critical vulnerability that gave remote access to numerous services and was being exploited by threat actors in the wild.
The company described the vulnerability as an authentication bypass on the admin interface, allowing unauthenticated users to connect to FortiProxy web proxies, FortiGate firewalls, and FortiSwitch Manager on-prem management instances. Specifically, the flaw (CVE-2022-40684) is an authentication bypass on the administrative interface that allows remote threat actors access to the previously mentioned services.
In a customer support bulletin released today, Fortinet explains that "an authentication bypass using an alternate path or channel [CWE-88] in FortiOS and FortiProxy may allow an unauthenticated attacker to perform operations on the administrative interface via specially crafted HTTP or HTTPS requests."
The company stated, "This is a critical vulnerability and should be addressed with the utmost urgency."
Fortinet advised customers using the vulnerable versions to upgrade immediately since it is possible to exploit the problem remotely.
Over 100,000 FortiGate firewalls may be accessed from the Internet, according to a Shodan search; however, it's uncertain if their control interfaces are also affected.
In addition, the business stated that the fix was deployed on Thursday and alerted some of its clients via email, asking them to disable remote management user interfaces "immediately."
A few days after issuing the fix, the business provided more information, stating it had discovered proof of at least one real-world campaign using the flaw.
According to the company, "Fortinet is aware of an instance where this vulnerability was exploited and recommended immediately validating your systems against the following indicator of compromise in the device's logs: user="Local_Process_Access."
The following products are susceptible to attacks attempting to exploit the CVE-2022-40 flaw:
FortiOS: From 7.0.0 to 7.0.6 and from 7.2.0 to 7.2.1
FortiProxy: From 7.0.0 to 7.0.6 and 7.2.0
FortiSwitchManager: Versions 7.0.0 and 7.2.0
In today's customer support advisory, Fortinet stated that susceptible devices should be updated to FortiOS 7.0.7 or 7.2.2 and above, FortiProxy 7.0.7 or 7.2.1 and above, and FortiSwitchManager 7.2.1 or above after the company published security fixes on Thursday.
The Fortinet CVE-2022-40684 authentication bypass vulnerability is a critical flaw that allows remote access to numerous services. The company has released security fixes and advises customers to upgrade immediately. Additionally, Fortinet recommends that the internet-facing HTTPS Administration be immediately deactivated until the upgrade can be completed.