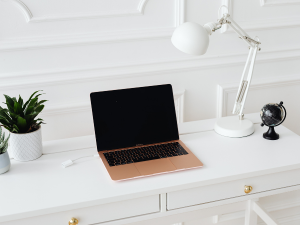 Firefox introduced version 116.0 to its Release channel users on August 1, 2023. This update brings a range of features designed to improve the browsing experience.
Browsing Updates
If you own a business, efficient web browsing is essential. Firefox 116 enhances this aspect by offering features tailored for   better browser management. 
One of the exciting features is the sidebar switcher, making it simple to access and switch between Bookmarks, History, and Synced Tabs panels. This feature is also keyboard-friendly, eliminating the need to remember shortcuts to navigate between these panels.
The updated version also allows you to paste files from your operating system into Firefox directly. Also, you can now find a "Learn More" link in the update notification prompt, leading you to the release notes - a helpful tool for English locale users to stay updated about the browser.
Security Patches
Security is a primary concern for any internet user, especially business owners. In this regard, Firefox 116 comes with fixes for several high-severity vulnerabilities. One such fix is for an issue that bypassed cross-origin restrictions in an offscreen canvas, which could allow web pages to view images displayed on different sites, violating the same-origin policy. This fix bolsters your browser's security, providing a safer browsing experience.
Make the Most of Firefox 116
Firefox 116 is about more than just new features and fixes. It is about improving your web browsing experience. Here's how you can optimize your use of this browser:
Use the sidebar switcher. This feature lets you easily navigate between panels, speeding up your browsing.
Utilize the copy-paste feature. Now, you can copy files from your operating system and paste them directly into Firefox, making file transfers a breeze.
Stay updated with release notes. Use the "Learn More" link in the update notification prompt to read up on the latest Firefox updates and changes.
End of Support for Certain Operating Systems
With the introduction of Firefox 116, the browser will cease to support Windows 7, 8, and 8.1, and macOS 10.12, 10.13, and 10.14. If you use Firefox on these operating systems, you will be moved to Firefox 115 ESR. Firefox will continue to support this version until September 2024.
Upgrading to Firefox 116
Firefox 116 brings many new features and security patches to provide an improved, safer browsing experience. As business owners, this upgrade could significantly enhance your online strategy. 
By keeping up with these updates, you're making your business safer and more efficient. As technology evolves, so should our approach to it. Keep your browser updated, stay informed about new features, and ensure your online safety.